Cow Story Was True
In case you doubted the veracity of my statement Re: Cows marching through Adelboden, here is a picture: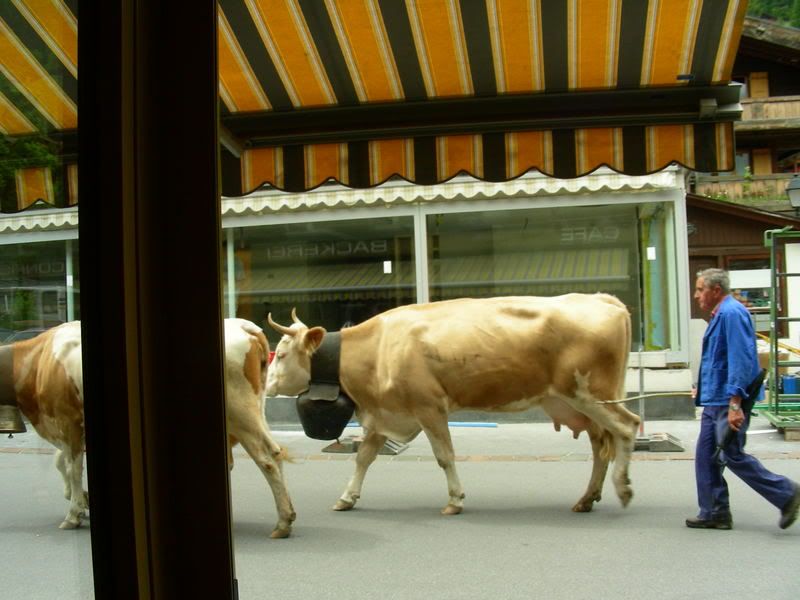 I took this picture while sitting in a cafe/bakery in downtown Adelboden. Now, Adelboden is a village, but it has a decent downtown area with many nice stores and a large Co-op. The last thing I expected to see while we were there (resting after a day of hiking and rock climbing) were cows marching through downtown. I suppose it's the quickest way to get them to the high pastures.
Here is another herd of cows, which also came through town while we were there. This herd belonged to a different family, though: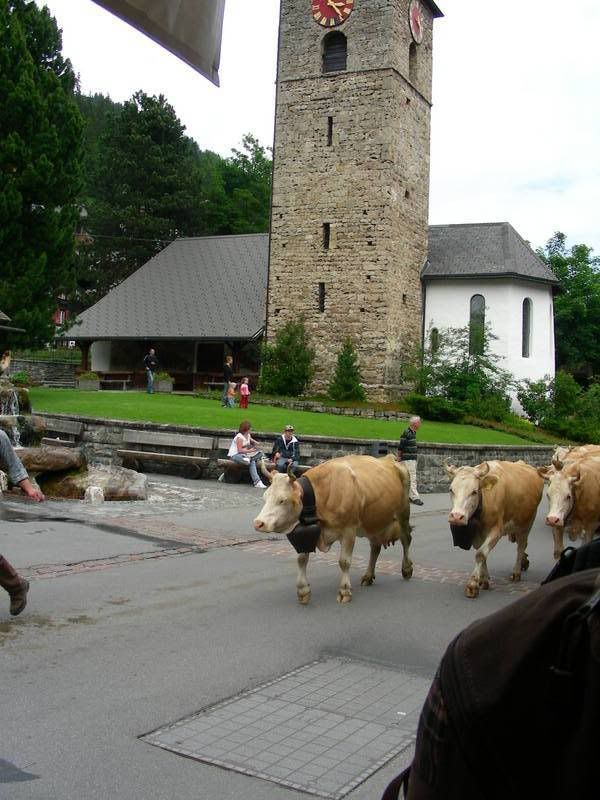 In case you're wondering about the bells, apparently the size of the cow's bell reflects on the prosperity of the farmer. We visited a living history museum called
Ballenberg
and saw the whole range of cowbells. The largest were so enormous you couldn't possibly lift them and the leather straps holding them on the cow's necks were at least 12 inches wide. It was amazing! But I felt a bit sorry for the cows.
Know any interesting cow trivia? I heard global warming is causing certain Alpine flowers not to bloom, which could change the taste of the cow's milk and, therefore, the Alpine cheeses. How's that for unintended consequences?
Labels: Vacation